California General Order- Wastewater Regulation Update
Wednesday June 21st, 2023 10am PST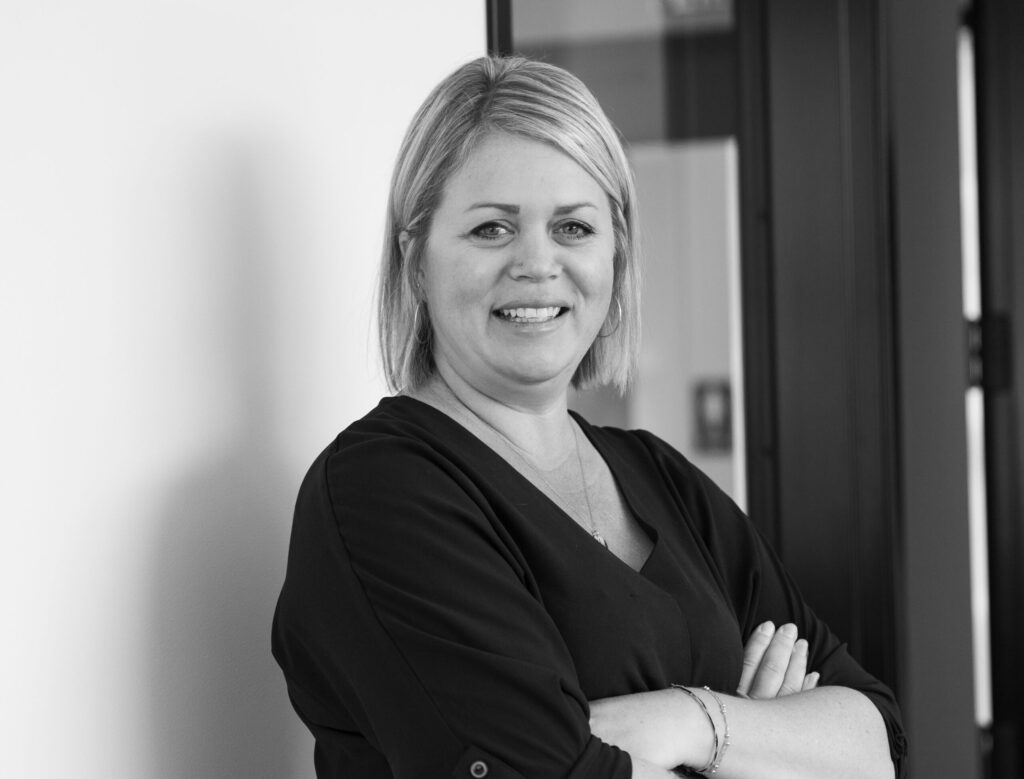 Gina Giacone, Principal and Division Manager of Water/Wastewater at Summit Engineering has over 19 years of experience in the water/wastewater industry, with a majority of that experience being in the wine industry specializing in water and wastewater treatment, disposal and reuse design, and regulatory/permitting facilitation.  Summit is a leading provider of design and regulatory interface in the wine production community, has been helping our industry grow since 1978, and will be helping our industry through these latest changes.
Gina of Summit Engineering provided us with a summary and an update on the State's Winery General Order that was adopted in January 2021. Under the General Order, Wineries are classified by tiers based on their wastewater discharge volume.
Do you have more questions about the general order? 
CLICK HERE to download the slides on Summit's presentation.
The Winery General order was created to address the California Water Code and the protection of the quality of the water.  In the case of this General Order, the intent is specifically to protect and prevent the degradation of groundwater. Specific concern includes the impact of biological oxygen demand, total dissolved solids (salts), and nitrogen on groundwater quality. This protection is ensured through proper treatment and making sure wineries are disposing of it sustainably.
Aside from a facility's own sustainability goals for water reuse or recovery, these new regulations may help expedite the need to implement changes with water conservation and/or treatment.  The Winery General Order was created and adopted by the State Water Control Resource Control Board as an umbrella regulation of the discharge of wastewater to land. This new regulatory framework was created because there were individual waste discharge orders for each winery facility, which was becoming a mundane permitting process. The State wanted to create alignment on how they were regulating winery facilities and createda standardized set of regulations for facilities to comply with. With these new regulations there are pros, cons and tradeoffs.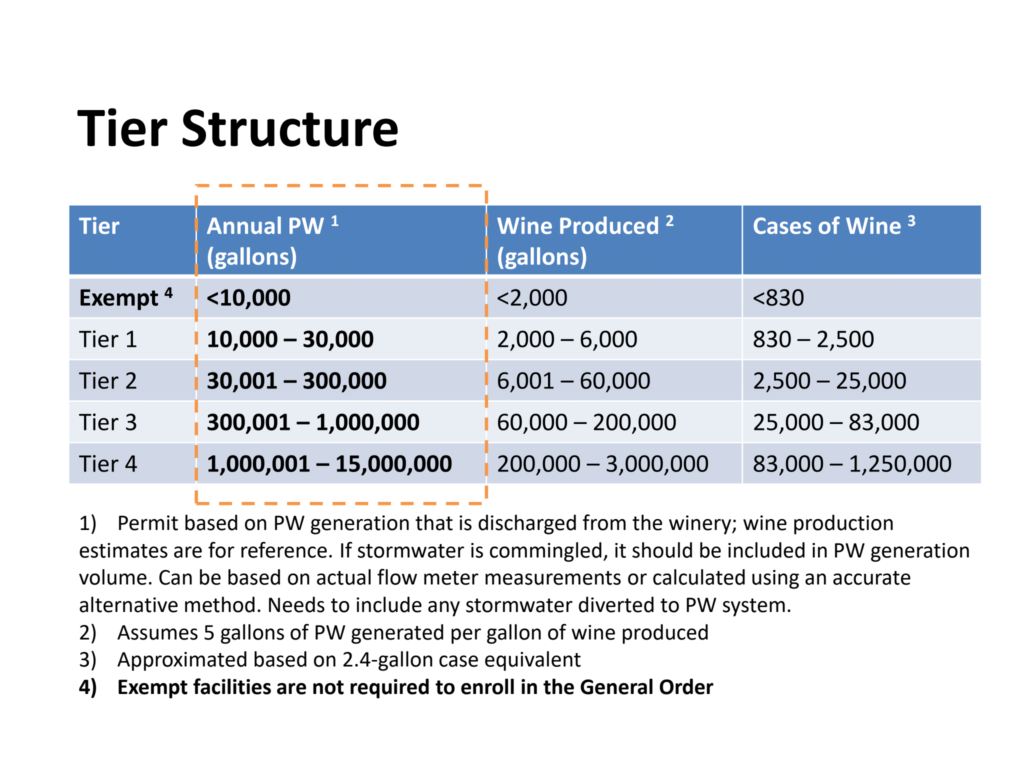 The State also seeks to protect shallow groundwater quality by preventing winery facility's from discharging treated water with high concentrations of salts (TDS) especially sodium and potassium chlorides onto the ground. The Winery General Order has strict monitoring and reporting requirements, to help facilitate accountability for protecting groundwater. 
As mentioned above, the regulations will classify a winery by tiers. The tier classification (chart below) will be based on the amount of wastewater discharged by each winery annually as demonstrated by flow measurements or assumptions based on the case and wine production level, if flowmonitoring is not provided. The tier classification will determine the level of regulatory compliance required (i.e. the higher the Tier, the more regulatory oversight). There is an exemption if the winery produces less than 10,000 gallons of wastewater per year
This section provides a concise overview of Summit Engineering's presentation on wastewater regulation during our informative Water Recovery for Wine Producers Webinar. To access the recorded webinar, simply click the button below.